We've moved about an hour south of Christchurch to the little town of Methven. While the town itself seems to be nice and friendly, the main draw for us here is the ski fields on Mt Hutt. We'll be staying here for 10 days, and starting Monday, the kids are both enrolled in ski camp programs that will be going on for most of next week.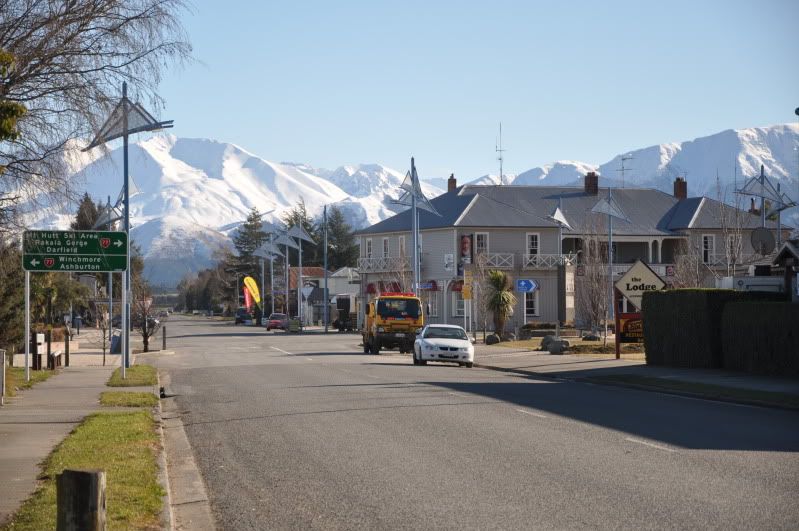 Downtown Methven



It's the first day here and this morning we woke up to a beautiful blue sky and huge snow-covered mountains out the bedroom window. After a quick stop at the tourist I-site in town, we decided the best way to appreciate the day was to take a walk on one of the local tracks. For those of you who don't know, walking tracks are something of a phenomenon here in New Zealand. They're everywhere, and the Kiwis call taking a walk on one of them "tramping". There's even a rating system used by the Department of Conservation that catagorizes all of the tracks so that you can have a good idea of what you're getting into ahead of time. They are, in order: the easy access track, the short walk, the walking track, the easy tramping track, the tramping track, and the route. Every visitors center in the country can give you a list of all the closest tracks, along with detailed maps and information. The one that we took today was aptly named "The Methven Walking Track," and it turned out to be a pretty nice leisurely bush walk, crossing some private fields, but mostly easy going. We took a few stops along the way to admire the view of the mountains....I think the biggest one is Mt. Hutt, and we managed to get through the majority of the walk in about 2 hours (took a small short-cut due to cold ears).




Kids at the Start of the Track




Crossing Fences Into Private Farmland




Tall Trees Along the Track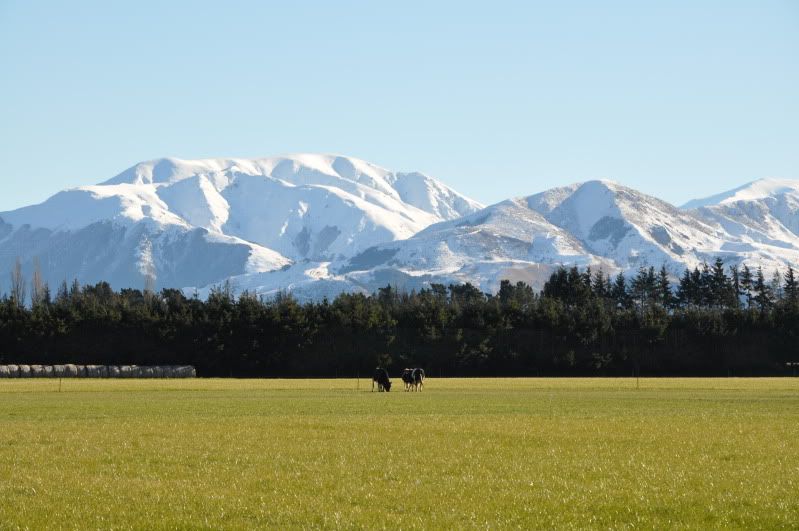 Views of Mt. Hutt Range



In a continuation of New Zealand oddities since we arrived, this evening we attended the annual Baa Blacks sheep races in town. This started around 7pm this evening, and consisted of a barrel clad racecourse being set up on the streets around one of the local bars, and a lot of sheep in brightly numbered racing colours. We were encouraged to buy tickets for $2 to bet on our chosen numbered sheep, with a prize of $6 for picking the winner. Kenzy won the first race by betting on the number 3 sheep named Fuzzy Nuts, but that turned out to be our only win for the evening.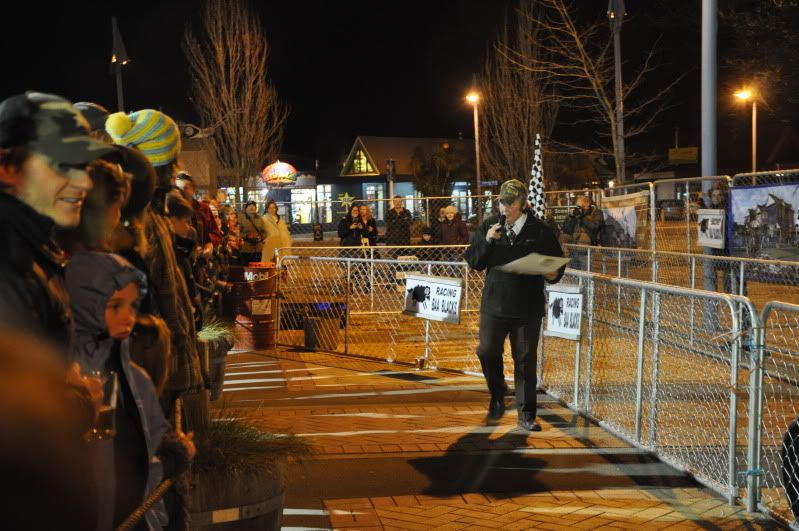 Announcer Getting the Crowd Ready for the First Race




Trout Has His Ticket Ready




The Racing Sheep Await the Bell




And They're Off... a bit dark for me catch them on film
Advertisement